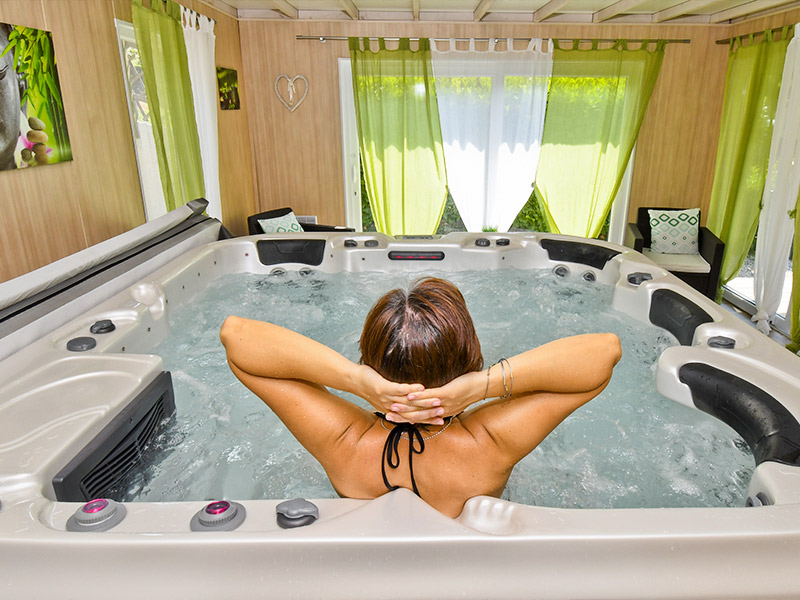 Your stay at the campsite with SPA in Anneyron
Our charming chalet: your favourite place to relax
The campsite is equipped with a zen chalet. This chalet consists of a jacuzzi for 4 people, 2 reclining places, 2 sitting places, a sauna, a shower, a toilet and a sofa.
This private area must be booked in advance. You can access it from 9am to 9pm, with family or friends. The Jacuzzi at the Anneyron campsite is treated with chlorine (like the swimming pool), and the area is cleaned between bookings, so children are welcome.
The campsite Jacuzzi is heated to 37 degrees, with many adjustable jets, which will bring you relaxation and well-being.
The rental of this space is 28€ for 1 hour and all persons.
You want more? A masseuse is available by appointment in the treatment room. This room is equipped with a massage table where a masseuse and a beautician can provide you with various beauty and well-being treatments. Do not hesitate to consult the menu of services and to ask us before your visit to organise your appointment.
The sauna, many benefits
The sauna of the campsite in the Drôme, put at your disposal in the Zen chalet is an infrared sauna, the small wooden room will transport you in the Nordic countries. You can lie down or stay seated, the space can accommodate between 2 and 4 people.
It is a dry heat, unlike the Hammam which is a wet heat.
The temperature varies according to your desires from 30 degrees to 70 degrees.
It is advised not to stay more than 10/15 minutes in the sauna at a time.
Note that the sauna improves blood circulation, it also helps fight against skin diseases such as eczema, reduces joint pain and respiratory disorders.
Are you too hot? Alternate between shower, jacuzzi and sauna in order to vary the temperature and the sensation of heat. You can also go out and sit on the couches while staying with your friends or family… or join our lovely heated pool.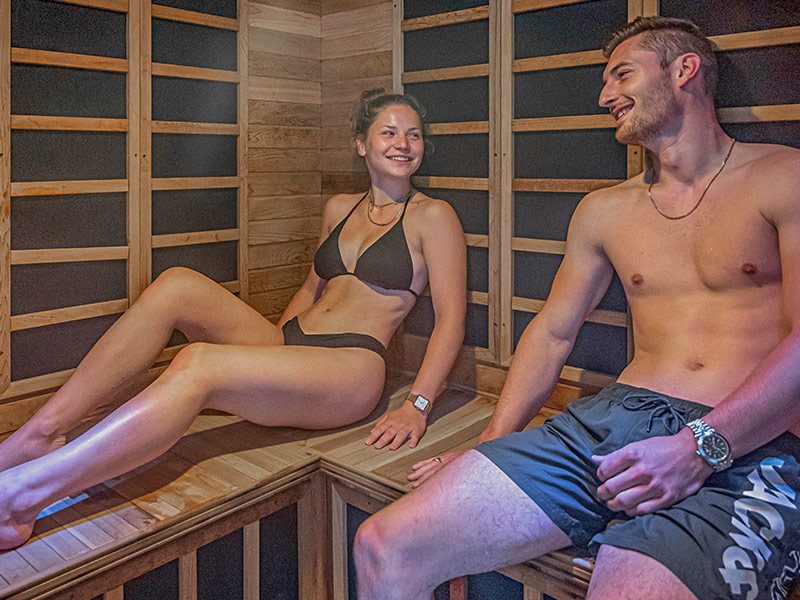 Discover the animations, the mobile homes and the aquatic area of our campsite