Your camping holidays at low prices in the Drôme
Our low cost rentals in Anneyron
Our pricing policy is based on demand and occupancy rates through our Revenue Management service. Of course we make sure we have the best value for money accommodation in Anneyron for our holidaymakers…
Obviously the prices are defined according to the range of accommodation rented, a canvas without sanitary facilities will always be cheaper than a mobile home or chalet and a premium mobile home will always be more expensive than a comfort mobile home. In addition to the range, we also take into account the number of people that can be accommodated in the accommodation.
It goes without saying that our analyses are also based on the competing rates in our region, a campsite on the coast will not charge the same rates as a campsite in the countryside…
Take advantage of our promotions in Anneyron
Our campsite in Anneyron is participating in the Early Booking offers. These discounts are offered from December onwards to reward holidaymakers who book their holidays early as well as to our regulars who book from year to year.
At different times of the season you can also take advantage of low-price offers that apply to different periods.
Don't hesitate to follow us on the social networks Facebook and Instagram to be informed of our promotions and all our good deals. You can also send us your details and we will add you to the list of people who receive our newsletters.
On the homepage of our site an insert also appears to remind you of the current offers at the campsite.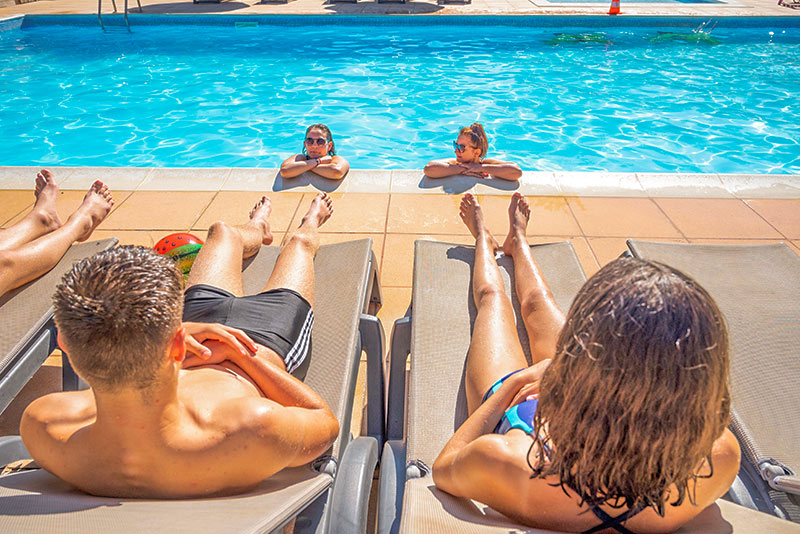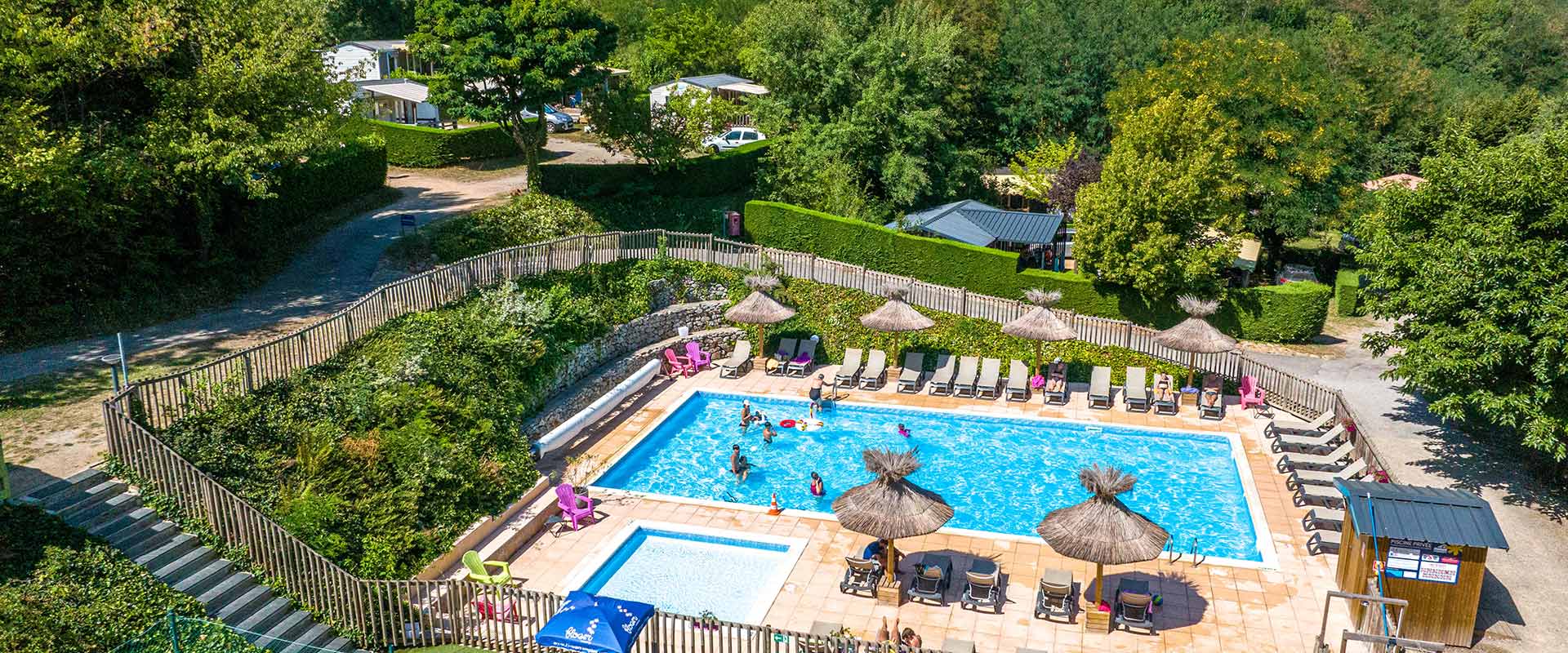 Book online and get the best prices
heated swimming pool in Anneyron
Our campsite appears on many French and foreign websites, however if you wish to benefit from the best rates for your pitch or mobile home rental in Anneyron, we strongly advise you to book directly on our website, so that no commission is charged.
Our site is the best in terms of price but also on the reliability of the information. Indeed some fraudulent sites allow themselves to use our data without our agreement, they could mislead you, stay on our site and if you have any doubt do not hesitate to call us at 04 75 31 43 33 or by mail at contact@chataigneraie.com.
Discover the mobile homes, prices and services of our campsite