Discover the Rhône Valley
Things to do in the Rhone Valley
Our campsite La Chataigneraie is situated at the confluence of the Ardèche, Isère and Loire rivers. This region is particularly appreciated for its vineyards and fruit trees. Take the wine route and stop to taste some of the region's exceptional grape varieties. Between Condrieu and Hermitage your taste buds will be delighted…
Our region will also be the occasion for you to make a cure of fruits, indeed from April to September all the fruits will succeed one another: strawberries, apricots, cherries, peaches, plums, pears, apples. Everything is grown next to the campsite, so you can buy directly from the producers. And as a reminder, the Drôme is the region that treats its crops the least.
Activities to do with the family
At 10 minutes from the campsite you will be in the Ardèche, why not go on the vélorail located in the Ardèche gorges, on the way you will stop in Tain L'hermitage, town where the Cité du Chocolat Valrhona is located.
Very famous for its chocolate, Valrhona offers a museum with tasting and explanations for young and old. You can also sign up for cooking workshops on chocolate, but also reserve a table to enjoy a complete meal with chocolate…. The Ardèche is also the Pilat, a mountain overlooking the Rhône valley. You can go down Pilat on a scooter or go-kart.
In the direction of Isère, you will be transported to the Vercors. Take a day and discover the Vercors. After a stop at the Abbaye Saint Antoine, stop at the village of Pont en Royans, a magnificent village located at the start of the Bourne gorges, its suspended houses will give you vertigo, a must-see…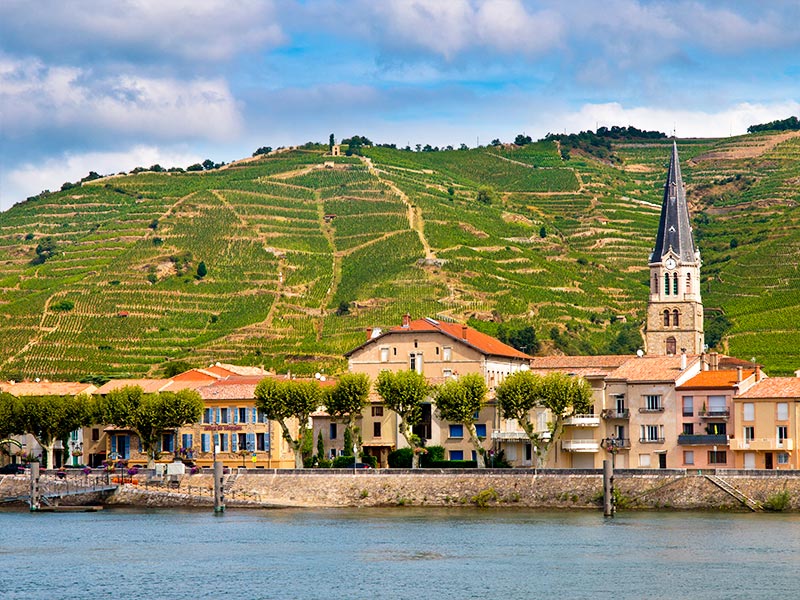 You will continue on your way to Choranche, to visit the magnificent caves. A sound and light show will be presented to you after you have walked through the corridors of the caves with stalactites and stalagmites that are hundreds of years old… It's an incredible show that you won't forget. Other surprises await you but I won't tell you everything….
Continue your walk along the Isère and stop at the Jardins des Fontaines Pétrifiantes, a small haven of peace. This garden is out of time, with playful paths and diverted objects to enchant you throughout your visit. Discover the favourite plants, the mysteries of nature, the rare plants that the gardeners have created with great care and love.
Discover the surroundings of our campsite