Discover the Peaugres Safari
The animals in the park
The Safari de Peaugres is located a few kilometres from the campsite La Chataigneraie. It is the largest animal park in the Auvergne-Rhône-Alpes region. It is home to many rare and protected species in a wild area. This park contributes to the preservation of species. Belonging to the Thoiry group, an awareness and species preservation approach has been put in place, thanks to zoo funding.
Installed on 80 Ha, 4 continents have been reconstituted to present 900 animals and over 120 species.
Numerous activities are also offered, so don't hesitate to visit the official website of the Safari de Peaugres.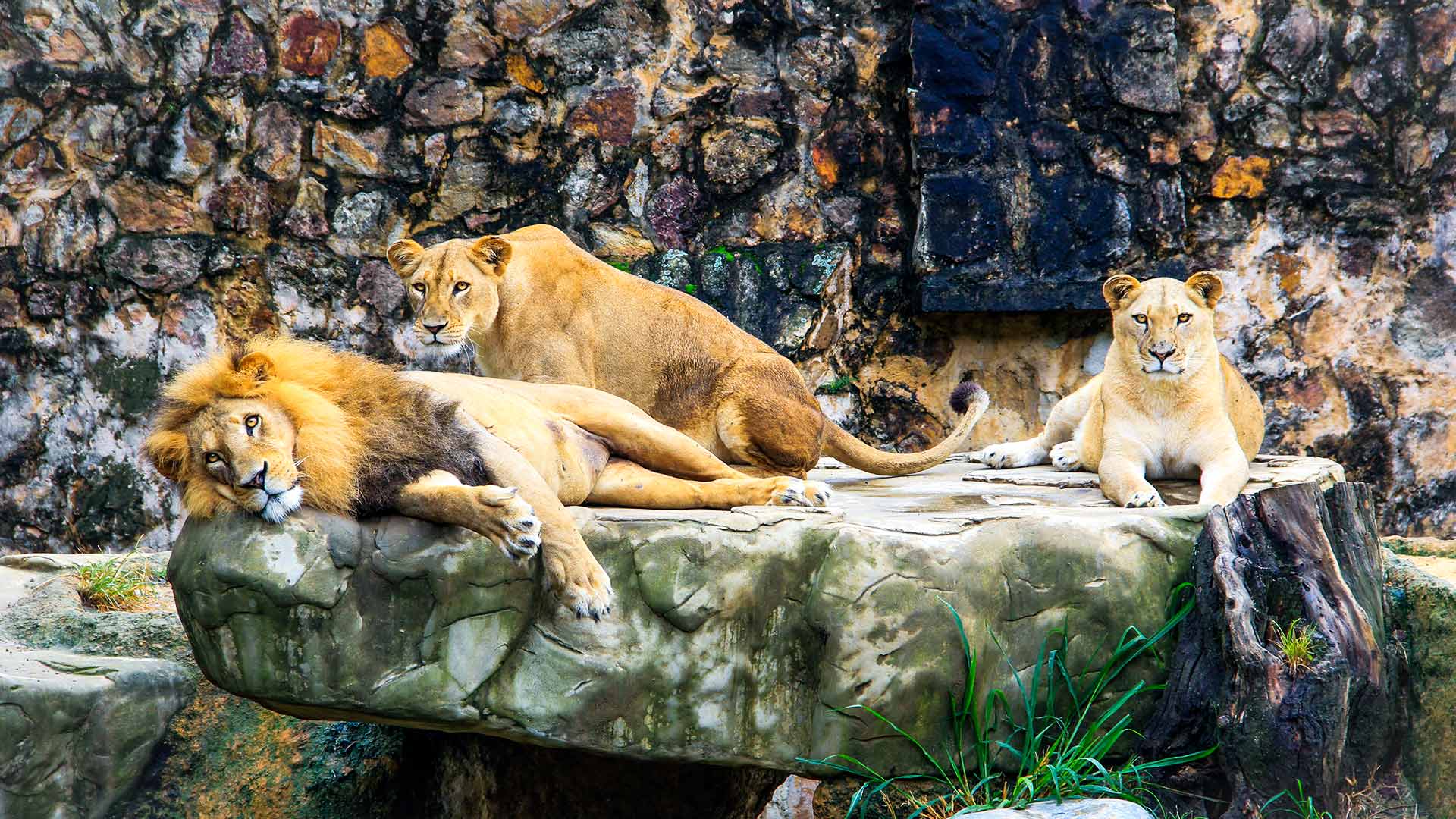 Visit the park on foot or by car
In your vehicle you will travel through the world of wild animals from Africa and South America: elephants, rhinoceroses, giraffes, zebras, hippos, ostriches, antelopes, but also black bears, bizons, all these animals live in freedom on 13 hectares. You will be able to see them as they are in their natural environment.
On foot, you will discover other caged species such as felines, monkeys, sea lions, giraffes, an educational farm is also open, and children will be able to pet goats, chickens and other animals…
Activities at the Peaugres Safari
The park offers various activities, photo safaris in 4×4, moonlight rides. Offer your children an exceptional adventure, as a caretaker for primates or carnivores, the animals will no longer have any secrets for you, you will prepare the meals and distribute them to the different animals, a unique moment that your children will remember for the rest of their lives.
A Splash Safari is also available in the park. Open in July and August, it is no less than 600 m2 of water games, directional jets, water cannons, tipping buckets, everything is done to refresh you, splash you or splash around.
Discover the surroundings our campsite